We offer a wide range of gunsmithing services: recoil pads, scope installations, stock refinishing, repairs, as well as custom gunsmithing.
We have been a leader in firearms safety instruction for over 40 years. with a 3-point range on premises and private membership club. Our experienced, professional instructors will equip you with the training you need to become a safe, competent, confident shooter.
About Us
Britt Firearms is a family owned and operated Dealer in Firearms and accessories for over 40 years. Conveniently located in Mineola, NY, Britt Firearms is less than one hour away from midtown manhattan and only 200 feet from the Long Island Railroad Station(LIRR) at Mineola. Britt Firearms is one of the oldest dealers in the greater New York area.
Store and Range Hours:
Sunday - Closed
Monday - Closed
Tuesday - 10am to 7pm
Wednesday - 10am to 7pm
Thursday -10am to 7pm
Friday - 10am to 7pm
Saturday - 10am to 7pm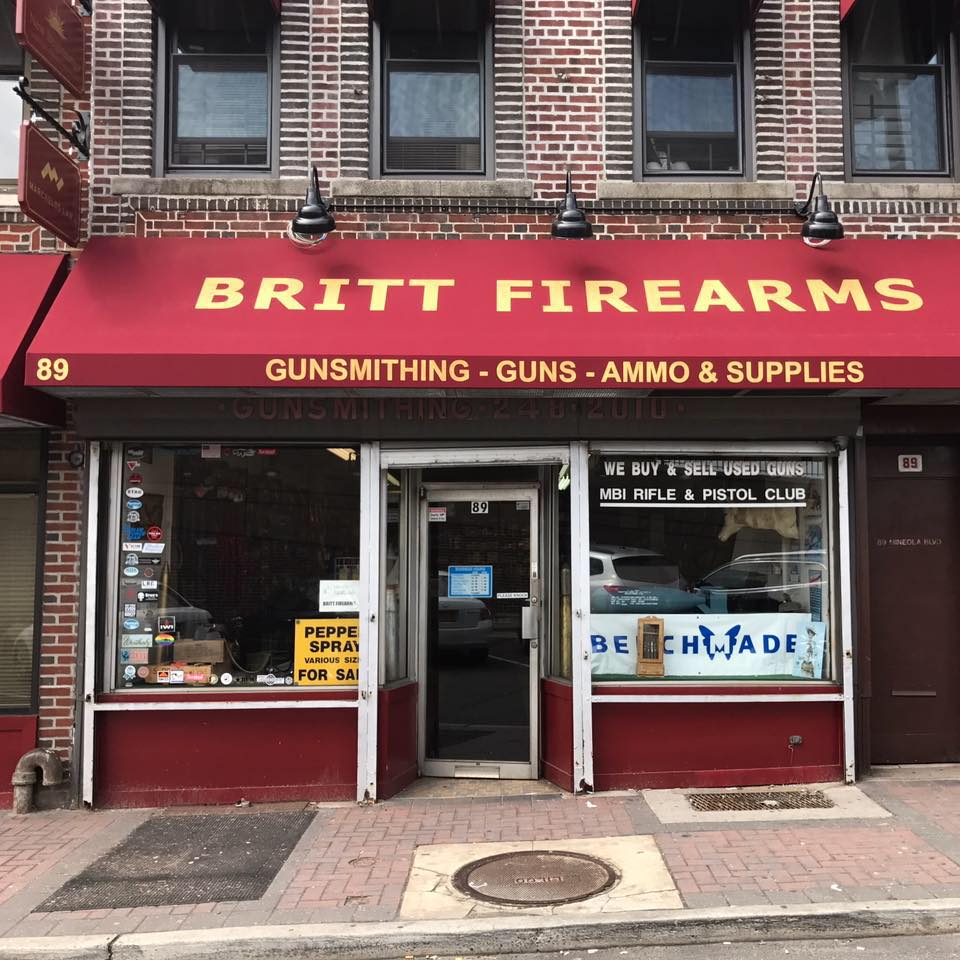 Please visit our Gunbroker.com online auctions